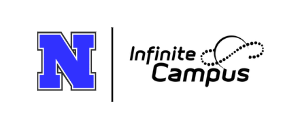 Welcome to the Infinite Campus Information Page!
Norristown School District has moved from eSchoolPlus to Infinite Campus. You can access your parent or student account from the website or using the free apps on the Apple App Store and Google Play Store.
An Email was sent to the address we have on record with a registration link to set up your parent account.
Click here for instructions on how to register using the link
If you have trouble logging in or registering your account, Please fill out This Google Form and a member of the Data Team or Technology Team will contact you.
El Distrito Escolar de Norristown se ha mudado de eSchoolPlus a Infinite Campus. Puede acceder a su cuenta de padre o estudiante desde el sitio web o usando las aplicaciones gratuitas en Apple App Store y Google Play Store.
A continuación, encontrará enlaces a instrucciones, información y enlaces a los diferentes sitios web.
Haga clic aquí para obtener instrucciones sobre cómo registrarse usando el enlace
Si tiene problemas para iniciar sesión o registrar su cuenta, complete este formulario de Google y un miembro del equipo de datos o del equipo de tecnología se comunicará con usted.